Whisky Profile: Benromach 10 Year Old 100º Proof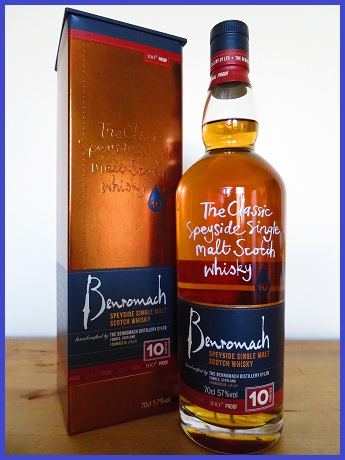 February 19th, 2018
The whisky
Benromach 10 Year Old 100º (Imperial) Proof Single Malt Scotch Whisky
57% alcohol by volume
Benromach is the Gaelic term for 'shaggy mountain'. The distillery is located in the central-western Highlands, just to the east of the River Findhorn.
Originally titled Forres, Benromach dates from 1898. It was the brainchild of Duncan McCallum, a Campbeltown distillery proprietor, and F.W. Brickman, a spirits merchant. Closed in 1983, it recommenced operating in 1998 under the auspices of Gordon & MacPhail.
Benromach aims to produce a heavier spirit more akin to Speyside whiskies of the past.