CW's Best New Cigars of 2017
January 29th, 2018
Publisher's Note: This is Part One of a two-part series. The Top 10 Cigars of 2017 will be published as the next installment.
Below is a listing of Cigar Weekly's best new cigars of 2017. These results were obtained by conducting a poll of the entire membership of Cigar Weekly. In addition, the CW Review Crew has added their comments about these cigars in the Cigar Reviews forum. The cigars are presented in order, followed by comments drawn from the reviews.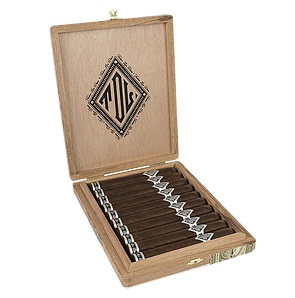 #1. Dunbarton Tobacco & Trust - Todo Las Dias
"The burn is perfect... a very smooth yet strong cigar." "It also smokes very slow, adding to the flavor." "The wrapper and foot smell like coffee with a light touch of leather." "Very light white pepper." "Comparing the cigar with Saka's other offerings, it's more like the Sobramesa than the Mi Querida, but is its own cigar."

"Medium-bodied smoke and flavors of coffee and leather."

"At 2/3, it changes again to a very pleasant flavor almost beyond description." "To say it completely changes is a very good description." "At 2/3, the strength has built to full-bodied"

"Nearing the end of the cigar provides yet another flavor change that is again representative of a pleasant complexity."
"The cigar starts off medium-bodied and builds to full."

"I don't want it to end."