Cigar Magic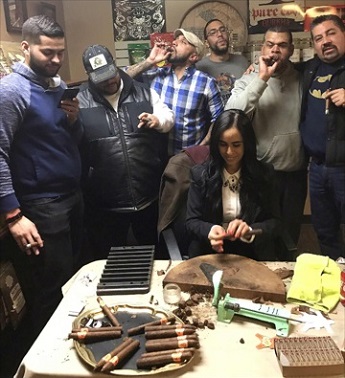 March 23rd, 2017
It's been my experience that cigar people are some of the nicest I've ever met, and that 'cigar magic' happens whenever they come together to enjoy 'the leaf' with one another.
A fairly short time ago, I once again saw this truth in action. A friend of mine is a blender and brand owner. Her name is Paula Hernandez, and she owns Paula Cigars. Over several months and visits at Cigar and Tobacco (a shop & lounge in Berlin, Connecticut), I've also became friends with Ray, the shop owner, and some of his patrons.
Until last year, I hadn't known Paula or Ray. But over the course of 2016, one cigar at a time, our relationships formed and grew. And now, as with so many other 'brothers & sisters of the leaf' I've met, Paula and Ray seem like old friends.