Cigarticles
Capitol Hill Premium Cigars Leads WaPo Report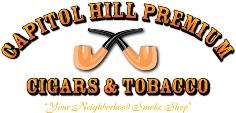 Members Only: Breaking Into the In Crowd



BYLINE: Fritz Hahn; Special to The Washington Post
Chris Utley, a mechanical contractor, pays $450 a year to belong to an exclusive members-only lounge above Capitol Hill Premium
Cigars & Tobacco, where cigar
aficionados can hang out and enjoy a drink and a smoke. Utley estimates he has been in almost every day since December, when the
tobacco
shop opened. "It's the whole atmosphere," he says between puffs on an enormous Cuba Aliados
cigar
and sips from a snifter of cognac. He gestures at the leather couches, the flat-screen TVs, the older men joking at the bar. "It's real relaxed. Everybody knows your name."
Winston Bao Lord, a consultant for private investment firm Portfolio Logic and the former director of the Washington Baseball Group, which tried to buy the Nationals, is one of the members on the invitation-only list at the Rookery, a new restaurant and bar in Foggy Bottom. Dues run more than $1,100 a year, though the members get that back in food and drink credits. "While in some ways it's meant to be exclusive, I think it's about friends being together," Lord says. "It's no smoke-filled back room."
Bennett Richardson mans the door outside the Gryphon Room, a members-and-guests-only party held in the basement of the Guards in Georgetown every Thursday night. Each week, he estimates, he turns away 40 to 50 party crashers. "It's that 'Cheers' feeling," he says. "You can go by yourself and you have the comfort of knowing you're going to see some of your friends there."
Humans have been seeking fellowship and familiarity at pubs and taverns for centuries, finding comfort in the idea of a friendly greeting from the bartender, finding friends on the same stool every visit. Today's latest crop of lounges and clubs is trying to replicate the experience using strictly enforced guest lists that keep out those who haven't been invited or shelled out annual fees, which can reach into the thousands of dollars.
L2, a striking loft-style lounge tucked into Georgetown's Cady's Alley, raised eyebrows last year for the $2,500 required two-year membership for its "initial preferred" members.
What do you get for that? Admission for you and five friends, the ability to hold private meetings there and . . . that's about it.
The Rookery, which opened two months ago, has a more narrowly defined target audience. Owner Bo Blair, who also runs the list-only Smith Point in Georgetown, says the Rookery "is a place for my friends to come whether they're single or a married couple . . . out at a fundraiser, and they're still very social and they're looking for somewhere to go afterward."
One of the complaints he hears about Smith Point, once a favored haunt of the Bush twins, is that too much of the crowd is in its early 20s.
The Rookery, on the other hand, is shooting for singles and couples in their late 20s and 30s, which Lord calls "something I was looking for." Lord, who stops by the Rookery two or three times a week for dinner and drinks, describes the clientele as "the kind of people who were going to Smith Point five years ago, but they're still single, still want to go out and let their hair down, but want to be with a slightly older crowd."
The Rookery's $95 monthly minimum tab probably won't bother most members, with dinner entrees just less than $20 and drinks averaging $10.
Joining the Rookery requires recommendations from "a few of the existing members," Blair says. The public can come to about three member-sponsored charity events a month, which usually involve a donation at the door, though they're not always advertised. There's also the monthly air band competition, in which groups play air guitar, dance and lip-sync to classic '80s tracks. (The next one is Saturday at 9.)
Ron Wright also had a specific crowd in mind when he opened the cigar-friendly lounge above Capitol Hill Premium Cigars & Tobacco, a cigar store one block from Galludet University: people like D.C. police officer Gordon Payne. "I like to come in, enjoy a nice smoke, have a drink, watch a little TV," he says, adding that he appreciates the fellowship among cigar smokers. "We all come up and introduce ourselves. There's a lot of camaraderie here."
Rich, velvety clouds of cigar smoke hang heavy in the air. The setting is appropriately luxe: leather couches, exposed brick walls, warm colors, framed photos of such Negro League stars as Buck Leonard, Oscar Charleston and Satchel Paige hang on the walls; baseball plays on flat-screen TVs around the room.
Wright says he decided to charge an annual fee "to weed out those who might not be as serious about cigars as some people," or who'd just want to use the bar without enjoying a fine Cohiba.
The Gryphon Room stands out because it's not a private bar or restaurant, but a one-night-a-week gathering in the basement of the Guards. That doesn't sound like much, but it has become a go-to spot for many in Georgetown's status-hungry under-35 crowd.
"We recognize that it's a small, hot, sweaty bar in a basement," says Richardson, the doorman. "We don't have misconceptions about that. We don't pretend it's a swanky lounge." Indeed, the Gryphon Room is often overheated, both from wonky air conditioning and the heat of preppily dressed couples doing some uninhibited dancing in front of the fireplace as the DJ spins Def Leppard, Michael Jackson and Miley Cyrus. "One of the reasons people love it is because you're surrounded by people you know, even if they're friends of friends," Richardson says. "You can cut loose in a way you can't if you're surrounded by people you don't know."
That atmosphere is encouraged by limiting attendance to regulars of the Deck (the now-closed Glover Park nightspot run by Gryphon Room founder Fritz Brogan), their friends and friends of friends. The only way to make your way onto the list is to start coming regularly with someone who's already in.
Of the new group of exclusive nightspots, L2 is the only one that ostensibly allows nonmembers to test-drive the space before committing to a two-year membership. But membership, it seems, has its privileges.
Before a recent trip to Georgetown, I called ahead to verify that nonmembers could visit (without identifying myself as a reporter) and was told that it was fine, depending on how crowded the lounge was, and that there was a $30 cover charge. The same policy was stated on the club's Web site.
So I arrived at L2 on a Saturday night, fashionably attired in my favorite well-cut suit, and handed my ID to the smartly dressed doorman. I explained that I'd called ahead and had been told about the $30 cover for nonmembers. "I don't think we're doing that tonight," he said, turning away slightly, and that was that. I knew I was beaten.
THE ROOKERY 2519 Pennsylvania Ave. NW. No phone number.
THE GRYPHON ROOM Thursdays at the Guards, 2915 M St. NW. 202-965-2350.
L2 3307 M St. NW (inside Cady's Alley). 202-965-2001.