CWNews
Tulsa OK Campus Goes Tobacco Free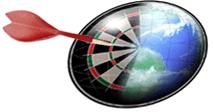 OKLAHOMA STATE UNIVERSITY-TULSA STUDENTS RETURN TO HEALTHIER CAMPUS
BYLINE:
Targeted News Service
DATELINE:
TULSA, Okla.
Oklahoma State University-Tulsa issued the following news release:
Oklahoma State University-Tulsa students returning for class today will find a healthier campus focused on wellness.
During the summer, OSU-Tulsa transitioned to a tobacco-free campus. University officials said the move was an effort to provide a healthier and safer environment for all members of the campus community.
"We've had a very positive response to going tobacco free," said Angelyn Holmes, OSU-Tulsa campus life and wellness coordinator. "It's exciting to kick off the school year by welcoming our new and returning students to a campus culture focused on wellness."
With the new policy, OSU-Tulsa prohibits the use of all tobacco products anywhere on campus. Tobacco use includes, but is not limited to, using or carrying a lighted cigarette, cigar, pipe or other lighted smoking device, or the use of smokeless tobacco, including snuff, chewing tobacco, smokeless pouches, or any other form of loose-leaf, smokeless tobacco.
Holmes also wants to remind students of their membership opportunities at OSU-Tulsa's Wellness Center.
"From fitness equipment to intramural sports, the Wellness Center provides the programs, services and facilities for our students to lead a healthy lifestyle while having fun," Holmes said.
The Wellness Center is located in North Hall 116 and is open Monday through Thursday from 7 a.m. to 9 p.m.; Friday from 7 a.m. to 7 p.m.; and Saturday from 8 a.m. to 2 p.m.
To learn more about the Wellness Center's intramural sports schedule and other services, call 918-594-8126.