CW Member Review: Ramon Allones Estupuendos

(Exclusivo Asia Pacifico)

Box Code: POSSEP06
Date of review: Tuesday July 6th, 2010
Setting: By the lake in cottage country.
Accompanying beverage: Water.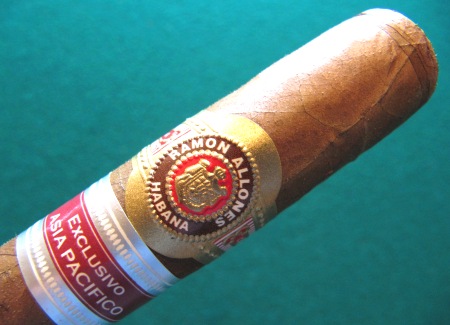 Tone of wrapper leaf: Teak brown with ochre-gold highlights.
Roll density/draw: Very slight resistance initially that opened up through duration of session, indicating ideal compactness of filler leaves.
Combustion: Perfect, with the exception of some angling. I carried out two minor burn corrections
Ash: Ruddy through naval grey to charcoal.
Pre-light aroma: Gently fragrant. Sweet earth scent. Bakery spice notes. Gingerbread biscuits.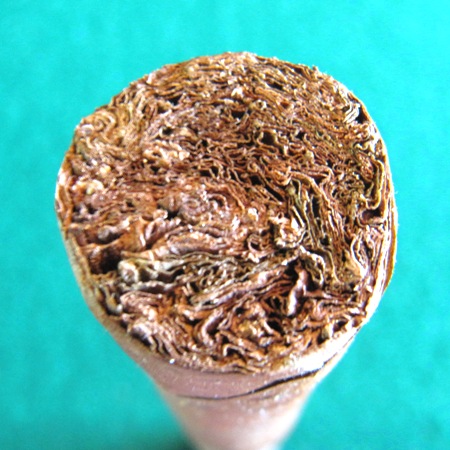 Upon lighting:

The initial puffs elicited a more spice-laden flavour profile than the pre-light aroma would have suggested. I sensed cardamom and a dash of white pepper.

Softly conveyed tobacco notes began to emerge at the one-third point. Simultaneously, the pepper aspect grew more pronounced, acquiring a vegetal nuance akin to Jalapeño. Cedar was evident as well.

At the halfway mark, a bittersweet tobacco thrust took hold as the overall strength escalated. This progression came accompanied by an undercurrent of lime zest. The cigar remained, as yet, slightly herbaceous.

The Ramon Allones became just a tad sweeter and fuller towards the finish, with demure hints of honey being handily counterpointed by peppery spice and cedar.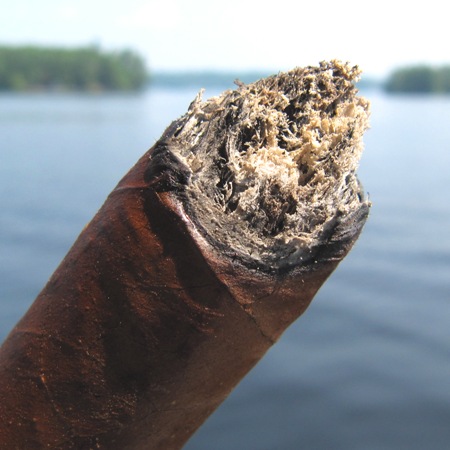 Summary:

Though pleasurably approachable at this time, the 2006 release of the Estupendos will doubtless gain greater integration and harmony of its flavour elements over the next half decade.
___________________________________________________________________________________________