Bolivar Cofradia Lost & Found EMS Robusto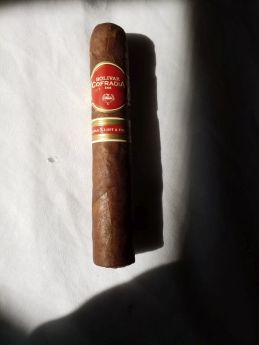 Cigar:
Bolivar Cofradia Lost & Found EMS Robusto
Wrapper type: Ecuadorian Sumatra
Filler: Dominican Republic, Honduras and Nicaragua
Binder: Connecticut broadleaf binder
Manufacturer: Scandanavian Tobacco Group
Factory: Honduras American Tobacos, Honduras
Setting: My regular spot in the little, outdoor smoke shack.
Very Smooth feel, no veins and invisible seems. Overall appearance very good.Smooth, long cap,firm bunch, easy cold draw with no taste.
Burn needed correction about 1/3 in but it never quite took.
Continued through entirety of the cigar. Long coal with typical,grey ash.
Easy draw, excellent smoke volume, smooth, cool, slight bite on tongue.
Aroma was subtle and floral.
Ample richness and body, genereous. Generous flavor of herbal, floral,and light spice/pepper.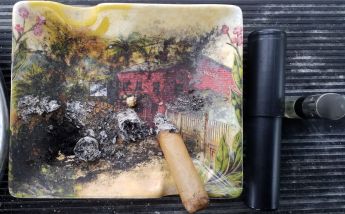 Finish/Aftertaste Comments:
Medium strength, medium length finish/aftertaste of earthy, floral and a little spice/pepper.
Of Very Good overall character, even though the final score of 84 out of 100 is a point for that.
Finish/Aftertaste and burn especially are what killed it. We'll see how the other 4 turn out.
Next could be in the low 90's, it has the potential…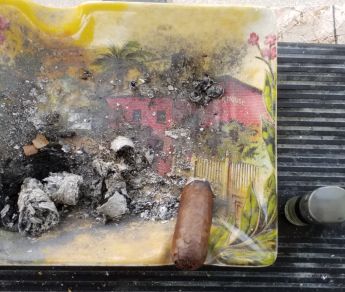 Appearance/Construction____15___ 15
Flavor/Strength__14____15
Finish/Aftertaste_____8___10