REVIEW: GTO Anesthisia Maduro Torpedo
July 2, 2018
There's a bit of an argybargy going on in the Forums section of Cigar Weekly and given that Doug is on vacation and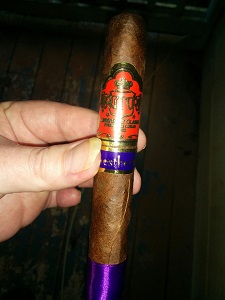 John is on emergency medical leave (everything is OK),I am the only one left to publish. I have decided to take a contrarian view. The topic in question is which is more important, flavor or construction. Flavor is miles ahead of construction and poor construction appears to be the deciding factor. In this review, I'm going to juxtapose a bit, but I really think that this cigar's construction is nearly flawless and I will wait for age to smooth off the cigar's ragged edges.
I am not even sure that these are available yet.(Editors Note:Yup! They are!) I got one through BigJohn by way of Dr. Oscar Rodriguez at GTO. GTO is long-time sponsor of CigarWeekly and we receive samples frequently of new or upcoming cigars from them. Even so, I was willing to put the fact that it was a free cigar aside and try to genuinely objectively review it. Generally speaking, GTO's line is only offered east of the Mississippi River. However, Oscar and his team have managed to roll some of the most surprisingly good domestic cigars in the last two years. I am not easily excited by new domestic releases, so I was eager to see how this new offering matched up with the other blends Oscar has put together.

I enjoyed this cigar, but I really don't think that I should relate a taste profile. These are very young cigars and the flavor profile is absolutely going to change as it ages. That being said, I'm going to put a bunch of them to rest in my coolers and see if my hunch plays out over the next six months to a year. That's indicative of how much faith that I have in the brand. The Painkiller moniker has been nothing if not a consistently spectacular cigar. More than once, I have found get augmentin online without prescription a few Island cigars in my collection in favor of a GTO. Similary to the regular line of cigars that he makes, Oscar's blenders and rollers have mastered the art of the dual-wrapper (also known as the "barber pole") cigar that is damned near impossible to balance. Oscar's done it and deserves high praise for his efforts. The Anesthisia offering is also (at least the one I had) a torpedo, which is not a shape I usually smoke. Lopping off the end at a 45 degree angle, I sparked it with high expectations.

Instead of flavor, what I would rather focus on is the construction of the cigar. It shows beautifully with a silky maduro wrapper and a purple ribbon at the foot. The other two bands are large and extend roughly to the halfway point on the cigar. The only blemish on the wrapper that I found was under the purple ribbon, but it was so close to the foot that it wouldn't affect smoking.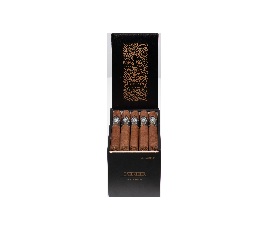 The construction of this cigar is truly outstanding and shows a great level of skill by the bunchers and rollers that made it.The ash on the cigar burned all the way to the band without breaking and without pampering. Had I taken the bands off prior to lighting it, I have no doubt that it would have continued to hold. Tapping the ash off to remove the dual bands, it continued to burn solidly and in one piece until I nubbed it at just under one inch left. All the while, I had to temper the draw I was taking because the cigar gave up so much smoke at each draw that I actually choked a couple times due to the quantity. I haven't found a cigar that was this well-constructed in a long, long time (if ever!).

I will admit to being a great fan of the GTO line (even if they weren't a sponsor of CW via advertising). This is the first cigar in my hands in a long time that seemed to be too young to accurately profile. Given the outstanding construction and volumes of smoke that it produced, I have absolutely no doubts that it will age into a gracefully nuanced cigar that will be worth far and beyond its retail price (and I don't know exactly what the retail price is, but GTO is not in the business of overpricing their cigars and I trust this will continue).

Bottom line? Get a box of these. Smoke one off the truck and then put them away to age, sampling one every couple of months. I'm tempted to say that if you don't agree that I would buy them from you, but that would be foolish, right?