Sin Compromiso Debuts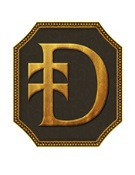 Dunbarton, NH – Dunbarton Tobacco & Trust (DTT) is debuting it's much awaited Sin Compromiso series of ultra- premium handmade cigars at the International Premium Cigar and Pipe Retailers 86th Annual Convention in Las Vegas, NV, on July 13th, 2018.

"Sin Compromiso is the result of over three years' of experimental black tobacco harvests in Mexico, Ecuador and Nicaragua and the culmination of my experiences as a cigar blender," states the founder and Master Ligador, Steve Saka. "The marquee's name translates to 'no compromise' and that is the exact approach I took when creating this cigar. This blend is a direct reflection of all the skills I have learned and developed over the last twenty plus years and I am genuinely excited to share it with my fellow cigar smokers."
To which he adds, "Sin Compromiso is a truly unique, complex cigar that is simultaneously smooth, yet strong. It delivers a captivating and entrancing smoke for the experienced palate with flavors that are constantly swirling and changing from puff to puff. At its core is an inherent sweetness paired with a savory spiciness, but hidden within its layers are notes of cocao, espresso, loam and even a hint of smoky chicory root. I spent over three
years meticulously crafting and tweaking this blend and I can say without reservation it is personally my very best liga ever bar none. I have never experienced such an intriguing and satisfying smoke."
Initially offered in 5 sizes: Selección No. 2 Torpedo (6x52), Selección No. 5 Parejo (6x54), Selección No. 7 Parejo
(7x56), Selección "Intrépido" (5.63 x 46) and the Selección "Espada Estoque" (7x44). The MSRP will range from
$15.95 to $18.45 USD per puro.
Each cigar is gently soft pressed, sleeved in Spanish Cedar and packed in beautifully crafted 13-ct matte lacquered boxes. Available at only our very best Select Purveyors and very limited in supply.
The anticipated ship date to those Select Purveyors who pre-order is late August 2018. About Steve Saka
Regarded as a cigar expert throughout the industry, he is credited as being an experienced cigar blender and
maker, a prolific author regarding cigars and black tobaccos, a forefather within the online media segment and a dynamic tobacco industry executive. In 2000, he worked directly for Lew Rothman, the former owner of JR Cigar, as an executive consultant for four years and he subsequently served as the President, then CEO of Drew Estate from 2005 through 2013. In 2015, he established the family held Dunbarton Tobacco & Trust to craft and distribute traditional handmade puros. For more information, please visit: www.dunbartoncigars.com.
®Dunbarton Tobacco & Trust and Sin Compromiso are registered trademarks of Dunbarton Tobacco & Trust and/or affiliated companies.