Room 101 The Big Payback Chavala Connecticut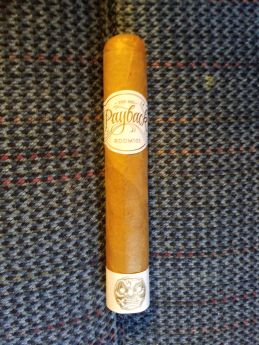 Cigar:
Room 101 The Big Payback Chavala Connecticut
Country of Origin: Nicaragua
Wrapper type: Equador Connecticut
Filler: Dominican Republic
Manufacturer: Tabacalera Fernandez
Factory: Tabacalera Fernandez Factory in Esteli, Nicaragua
Setting: My regular spot in the little, outdoor smoke shack.
Paired with: Iced coffee
Very smooth, somewhat veiny, claro wrapper with invisible seams, with a medium length, smooth cap, a firm bunch with just a little give, very easy cold draw with no taste.
Nice, even burn, flat coal, typical, mottled black ash.
Draw/Smoke comments:
A very easy draw, excellent smoke volume, and smooth cool smoke smelling strong, fragrant wood.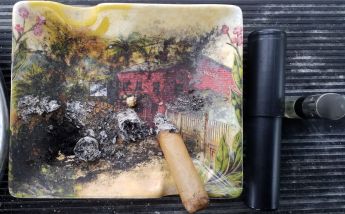 Of generous richness, body and perfectly balanced, generous flavors of woody, floral and spice tastes.
Finish/Aftertaste Comments:
Modest strength, medium length,finish/aftertaste of woody, floral, and predominantly spice.
Summary Comments:
Excellent smoke. I thoroughly enjoyed it, although not as much as the score reflects. I try to keep my personal feelings out of the scores as much as possible and the flavor wasnt my thing really.
Overall score of 97 out of 100, which is outstanding on the scale.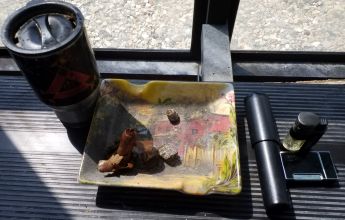 Appearance/Construction__14_____ 15
Flavor/Strength__15____15
Finish/Aftertaste___10_____10