PCA 2022: Day One Thoughts and West Tampa Tobacco Co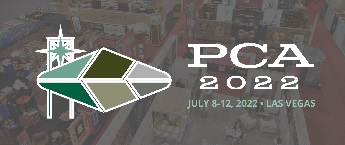 I'm traveling light on this trip so I've only brought my iPad and phone so the post might look a little weird. I'll clean them up when I get home and get the computer out. In the meantime I thought I'd share some of my thoughts on the first day of the PCA show. I guess I should mention the night before the first day which included a cocktail party hosted by Ace Prime in Crowned Heads. This was very well attended, although the setting was a little weird to me. And the past these cocktail parties have been a little more elegant let's say. This was more minimalist in the unadorned event space at the convention center. This made the acoustics rather bad as otherwise not much fabric present to soak up any sound. But there are a lot of people there people seem to have a good time and I was able to sample Tim Ozgener's new Ozgener Family Cigars Bosporus in a short robusto size. I thought it was very good, but I've enjoyed a lot of Luciano Marielle's cigars. As it's rather impossible to properly evaluate cigars at the trade show, I'll revisit it later and report back.
The breakfast meeting seemed rather poorly attended, I'm not sure if it was the omission of the word "breakfast" in the description on the schedule, or what, but the available seating was maybe 30% used. I was thankful for the breakfast available, and found elements of the business meeting interesting. Considering my PCA affiliation, there wasn't a lot that interested me. Thanks to Nick Melillo for putting out a spread.
It's been five years since I've been to this show, and the show floor is much smaller than it was. The absence of the large companies like General and Drew Estate account for a small part of that, but smaller, less ostentatious booths are the big difference. In previous years I'd often get lot, and it was difficult to get from one side of the show to the other quickly. The compressed space is much easier to navigate and the show feels more crowded. My observation was that booths were busy and doing business. Today will prove interesting, I'll have the benefit of a cameraman, as CigarProp Kevin has left and his friend Ed offered his assistance. My wife would warn him against this, as she's done it in the past. I will do my best to collect some interesting content.
I had a chance to talk to Ricky Rodriguez about his new cigars and company, West Tampa Tobacco Co., I think you'll find this pretty interesting:

As always, this and more can be found at https://www.cigarcraig.com/
There's only one more picture there, I was really bad at taking pictures on this trip!
Until the next time,
CigarCraig