A Cigar's Tale Review XIII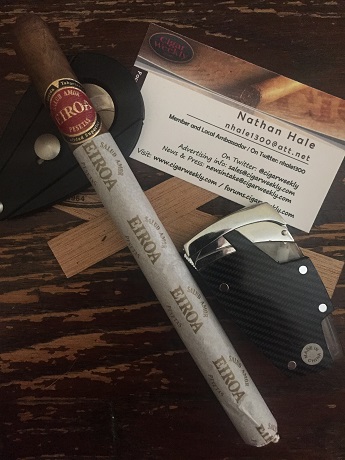 Cigar name: TCB (Taking Care of Business)
Cigar brand: Eiroa
Wrapper: Honduran Corojo (Jamastran Valley)
Binder: Honduran
Filler: Honduran
Vitola reviewed: Lancero
Strength: Medium
Body: Full
Price: $60.00 per 5-pack
Visual
As I look over this light brown color Lancero, I observe all its little characteristics. The wrapper has a slight tooth, and seams that are tight and smooth. There are a few tiny veins along the wrapper, with one small prominent vein that runs the length. The stick is slightly spongy throughout.
Cold aroma
The aroma that comes off of the wrapper mixes the scents together well, and is pleasing. Notes of chocolate, butter, caramel, leather and cedar jump out at me. The foot provides another flavor-packed punch, with raisins, coffee, hay, cream, molasses, leather, cedar and a touch of grape evident. A lot is happening just with the pre-light examination.
Cold draw
Cutting the cap with great anticipation of the flavors ahead, I take a couple of dry puffs and pick up some salt off the wrapper. The cigar also gives off cinnamon, cream, cedar, leather and black pepper. So far, a tasty treat.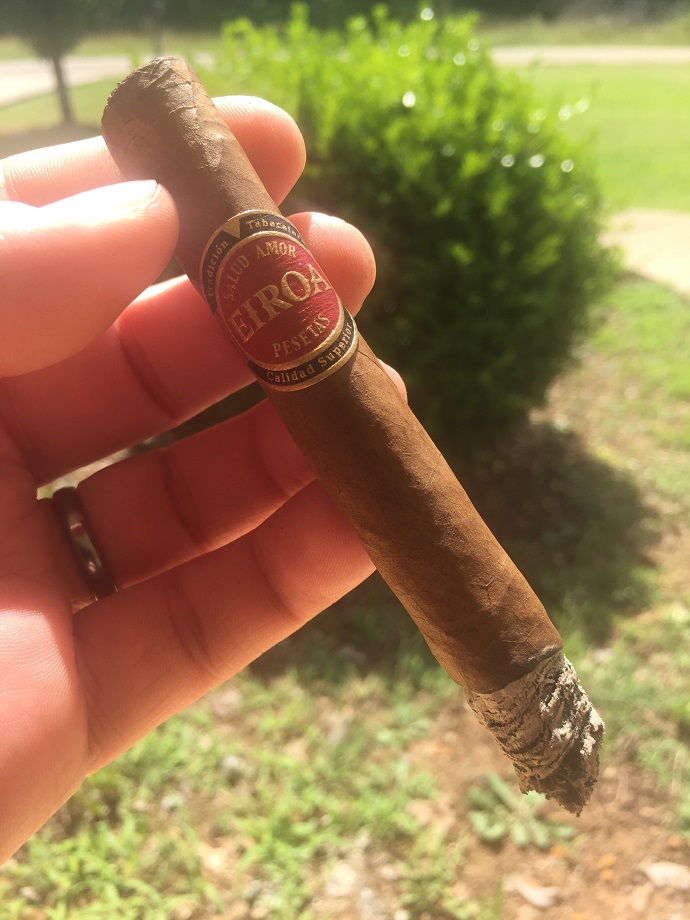 1st third
Going forward with my review ritual, I toast the foot and get the cigar lit. After letting the burn calm down a bit, I take a few puffs and begin getting a fantastic profile. Flavors that stick out to me include espresso, cocoa, dark chocolate, cream, white pepper, leather and toast. The retro-hale gives me something very interesting, and something I don't know how to classify, except as red hots. That's right! Those childhood candy treats. I'm not talking about the heat, but the flavor. It's pretty awesome.
2nd third
The second part of my journey brings more good times. I get flavors that include almond, salt, cocoa powder, espresso, dark chocolate, peanut, caramel, cedar and leather. The retro-hale here gives me black pepper and crushed red pepper. Everything is blending together well. There is a light gray ash with some pepper color spread throughout. The burn is razor sharp the whole time.
Last third
Finishing up this amazing cigar, I take in the final third's flavorings – some of the same but with a different sort of complexity. I get cocoa powder, dark chocolate, almonds, earth, a slight floral hint, toast and a plum finish. The retro-hale has more of the black pepper and less crushed red pepper.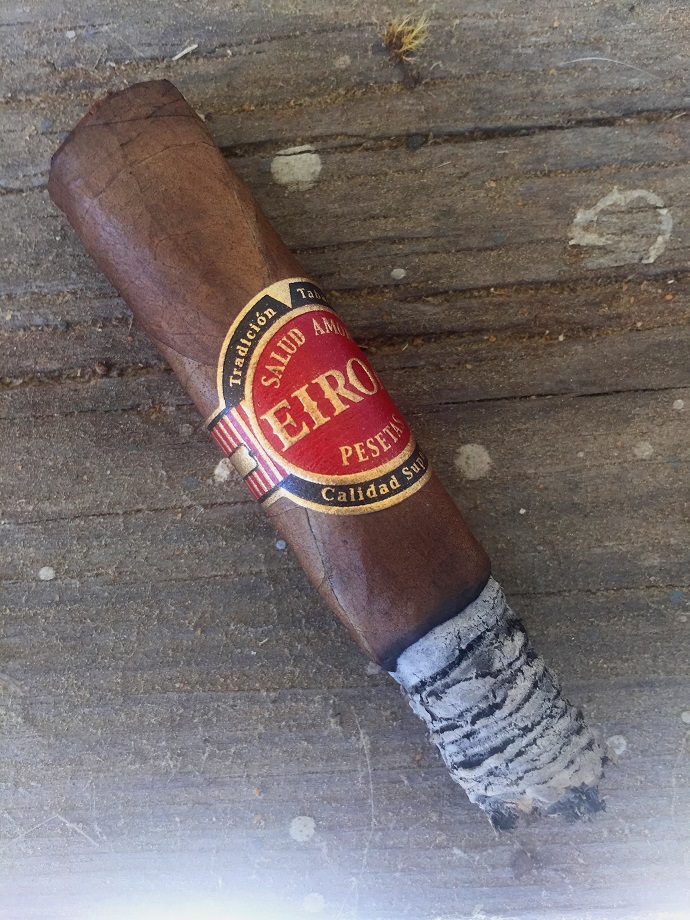 Afterthoughts
I am not usually a Lancero guy, but this was a fantastic cigar. The profile from the wrapper aroma, the smoke and the blend itself were complex and amazing. The draw was perfect, and the burn razor sharp.
I find it hard to say a single negative thing about it. This cigar has taken a top-ten spot among my favorites. The Eiroa TCB is exclusive to Spring Street Cigars (@springstreetcigars) in Tupelo, MS, and available to purchase online at www.springstreetcigars.com.
I highly recommend this cigar, and give it my very seldom given box purchase approval. These cigars are limited to 100 boxes a year, so you better hurry!
__________________________________________________