Now Showing in The Man Cave #4: Zatoichi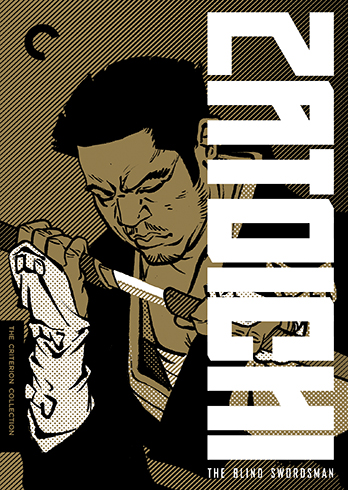 I've written about my favorite film, Shane, as well as (at least I think) the greatest film ever made, Seven Samurai. Now, I'm going to tell you about the greatest movie franchise.
Let's face it – movie franchises aren't always executed well. Usually, the first film is excellent. And then each film after that goes down a notch, with viewers following along simply because they love a character, characters or story. We do this despite the fact that each film is worse than the one before it. There are exceptions to this rule. The Empire Strikes Back and Terminator 2 are examples. But for the most part, a series franchise worsens the longer it extends.

A movie franchise consists of at least two films, with some franchises being much larger. The James Bond franchise (with 25 films to date) probably holds the record for Hollywood productions. But those films were made over many decades, with various leading men and characters. What if I were tell you that there is a larger film franchise? One that consists of 25 feature films, all staring the same actor in the lead role, and all made over an 11 year period.
The Zatoichi films follow the saga of an 19th-century masseur living in Japan. The lead character is based upon a very minor character in a book published in 1948. The first film, The Tale of Zatoichi, was produced in 1962. This film, along with the first sequel, The Tale of Zatoichi Continues, was filmed in black and white. The remaining original films were shot in color. All of the films have an aspect ratio of 2.35:1, and are in Japanese with English subtitles.