A Rich Pour 26: Water & Whisky – An Uneasy Alliance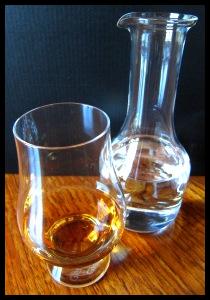 Is it worthwhile to add water to your whisky? Join Cigar Weekly Managing Editor Doug Kuebler (jazznut) as he delves into the pros and cons of whisky dilution.
Monday October 27, 2014
Water and whisky can make for difficult partners – never mind the fact that the word whisky derives from the Scottish Gaelic uisge beatha, meaning 'water of life'.
You'd think the two would be inseparable. After all, how many times are the virtues of a distillery's water supply extolled by enterprising marketing agents? Be it Loch Luminous, Bright's Burn or Waydown's Well, some whisky industry spokesperson is sure to exclaim, "Ah yes, there's a magical quality to our water." Who knows? The distillery probably even hired a man with a divining rod to search out the source. All of this hyperbole hails from the B.S. (before sales) era, of course.