Charleston Beer Week: A Week-Long Beer Extravaganza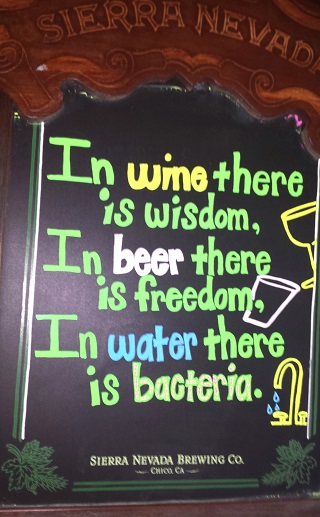 Charleston Beer Week is a week-long beer extravaganza that's held during the second week of September each year. Bars, restaurants and local breweries in the Greater Charleston Metropolitan Area host events like tap takeovers, haunted pub crawls, food and beer pairing seminars, and even pig pick-ins and haunted pub crawls. There are several events scattered about town each night, making it easy to for everyone to find something to try. I've been to one or two of the individual events before. But this year, I decided to try and take better advantage of what Charleston and Beer Week have to offer.
Still being fairly new to the area, I'm always on the lookout for good pubs with a nice beer selection and good food. I chose Closed for Business for the first night. They were doing a tap takeover with Foothills Brewery from Winston-Salem, North Carolina. The winners were their Hoppyum IPA and Peoples Porter. Both were very good. I'm not the biggest IPA fan in the world, if only because so many of them are just bitter or piney, and have nothing else going on. The Hoppyum was balanced enough, with some malt on the finish to keep me happy. I'll be buying that one. The Peoples Porter is exactly what I like in a porter. Admittedly, porters and buy prescription viagra without stouts are my favorite style, and this one was everything I look for in one – smoky, malty and just slightly dry at the end.