CigarWeekly's First Webcast - Jose Blanco's Blending Seminar
Exclusive! Cigarweekly.com is proud to present our very first (hopefully the first of MANY) OnDemand webcast, featuring Jose Blanco.
UPDATE! Watch/Enter/Win deadline extended to Midnight EST 23 November 2014. See forums for prize details! If you join the forums, introduce yourself here! We want to meet you!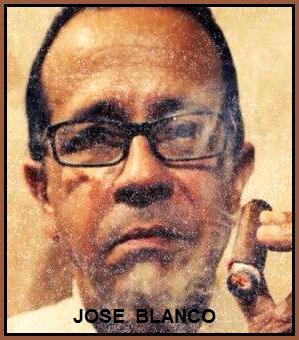 This event was recorded live at the BlueHavana II cigar shop and lounge in Alpharetta, GA. Many thanks to owner Jim Luftman and, of course, to Mr. Blanco himself.
Jose has presented some 600 of these events - sharing his knowledge of tobacco, blends and the impact of various wrappers on the flavor profile of a cigar - for the benefit of participants world wide. It is with great pleasure that we provide this exclusive presentation to members and visitors of Cigarweekly.com!
Attendees of the live event were given a special cigar, featuring 4 different wrappers, to smoke and contemplate during the session. Because this cigar and the enjoyment of the variations experienced is part of the event, we're happy to announce that there are PRIZES!