La Galera Maduro Chaveta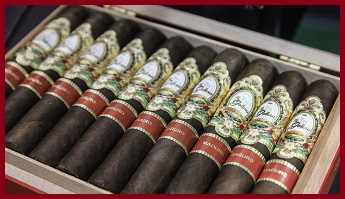 November 28th, 2016
Wrapper: San Andrés
Binder: Dominican
Filler: Dominican
Country of origin: Dominican Republic
Size of cigar: 5 inches by 50 ring gauge (Robusto)
Coffee and leather aromas are released from the very smooth wrapper and from the foot. The cigar boasts a firm bunch, and a clean clip leads to a smooth cold draw.
The initial draw gives plenty of flavor, including sharp pepper notes in the retro-hale. There's also plenty of espresso and leather in the smoke. This one's certainly quite a full-bodied and full-flavored gem. Meanwhile, the beer I've poured is a very fine stout that pairs well with the cigar.
The burn is notably clean, and the smoke is plentiful. The Chaveta produces a light grey ash, which is firm with no flaking. That initial 'hot-shot' of pepper has now dropped off a bit. Despite my thoroughly enjoying the cigar-beer combination, I also feel this would be a great Robusto to match with an espresso.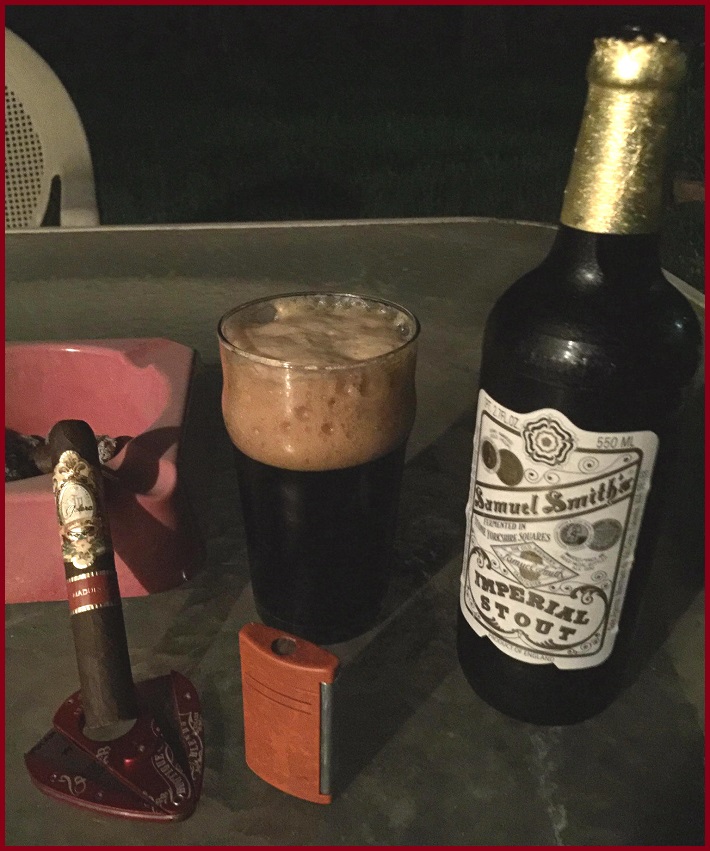 The ash falls about one inch of the way in, yet is still very solid. At the one-third mark, the pepper is all but gone, leaving a nice complex blend of espresso and leather. The large band is fairly easy to remove, and doing so doesn't damage the wrapper one bit.
Just past the removing-the-band point, a hearty blast of cinnamon appears, adding yet another dimension to the flavor. The draw remains pleasant and cool, with plenty of smoke. Presently, the cinnamon has developed into more of a nuanced note, although it's still clearly there.
At the two-thirds mark, a light sweetness develops to enhance the cinnamon and espresso notes, thereby pushing the leather aspect into the background. The flavor of the cigar is matching up very well with the stout, which displays its own complexity. This is proving to be a very solid pairing.
Approaching the final inch, the smoke remains remarkably cool and smooth. Only when the wrapper becomes too hot to hold do I have to put the cigar down.

Quality construction, complex flavors and bountiful smoke make this another winner among the new releases at the 2016 edition of the IPCPR. The La Galera Maduro Chaveta easily earns a 9/10.
Joe Bob says, "Check it out."
__________________________________________________
Jeff Slatton (jefslat) resides in the San Antonio, TX area.